Alkonic - Alkaline Water Ionizer in Mumbai
Looking for a reliable source of alkaline water ionizers in Mumbai? Look no further than Alkonic, your one-stop shop for top-quality ionizers that can help you achieve optimal health and wellness. With our range of cutting-edge products and expert advice, we're committed to helping you maintain a healthy lifestyle and improve your overall well-being. Whether you're looking for a countertop or under-counter unit, our team of professionals can help you find the perfect ionizer to suit your needs and budget. So why wait? Contact Alkonic today and start experiencing the benefits of alkaline water for yourself!
Alkaline Water Ionizer Brand Comparison
💧We deals in Traditional Marketing, focused customer centric approach that is why our price is economic.
💧27 Authorised Service Center Pan India and for Mumbai Customers, its in Thane
Company officials sits in Mumbai office to support.
💧Biocera Ionizer produces Alkaline Ionized Water without using any chemical (100% Natural)
💧Seven Titanium Plates (99.99% Pure) inside the Electrolysis Chamber with Platinum Baked Technology.
💧Twice Dipped & Baked to make plates strong.
💧pH down to 3.5 and up to 10.5 with Negative
💧PH down to 1.8 and up to 12.2 with Negative ORP up to -1700.
💧4 Alkaline Levels, 1 Purified level and 2 acidic levels.
💧LED with Touch Display
💧Auto Cleaning (DARC System)
💧Filter replacement after 30000 Litres, Cost: 7500
💧10 Layered Filter
💧Use only 170W which prolongs the life of plates.
💧11.1 (W) x 15.5 (H) x 5.3 (D) Inches & 6 Kilogram Weight
💧5 Year Warranty for Complete Machine
🩸Deals in Multi Level Marketing that is why the cost is so high.
🩸Authorised Service Center only in Bangalore and Hyderabad. No Authorised person to approach in Mumbai
🩸Makes Restructured Alkaline and Ionized Water with the use of Sodium Hypochlorite which is also known as Bleaching powder
🩸Electrolytic Chamber has Solid Seven Titanium Plates 99.97% pure) with only Platinum Dip Technology.
🩸Platinum Plates are Single dipped only.
🩸PH levels down to 2.5 and up to 11.5 based on sodium hypochlorite only. Negative ORP up to -800.
🩸3 Alkaline Levels, 1 Purified Level and 2 acidic levels.
🩸LCD Display with Push Button
🩸Manual Cleaning
🩸Filter replacement after 6000 Liters Cost : Rs-8500.00
🩸3 Layered Filter
🩸Uses over 300 watts which can adversely affect the plate's life expectanc
10.39 (W) X 13.30 (H) X 6.73 (D) Inches 6.3 Kilogram Weight.
🩸5 Year Warranty only for Plates.
Alkonic - Alkaline Water Ionizer in Mumbai
Our Alkaline Water Ionizers use latest technology to transform the regular tap water or acidic RO water into high quality Alkaline Ionized Water.
Electrolysis process separates the water into alkaline and acidic components, resulting in clean, healthy, great-tasting alkaline water for you to drink and use in cooking.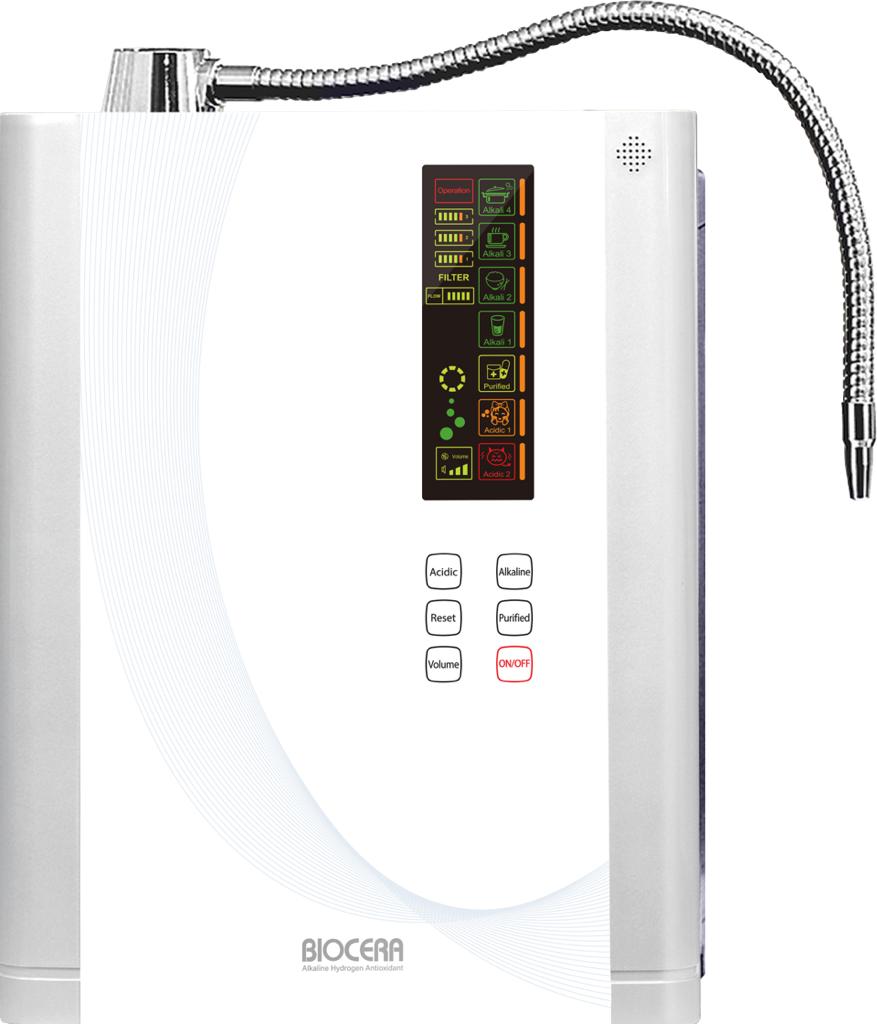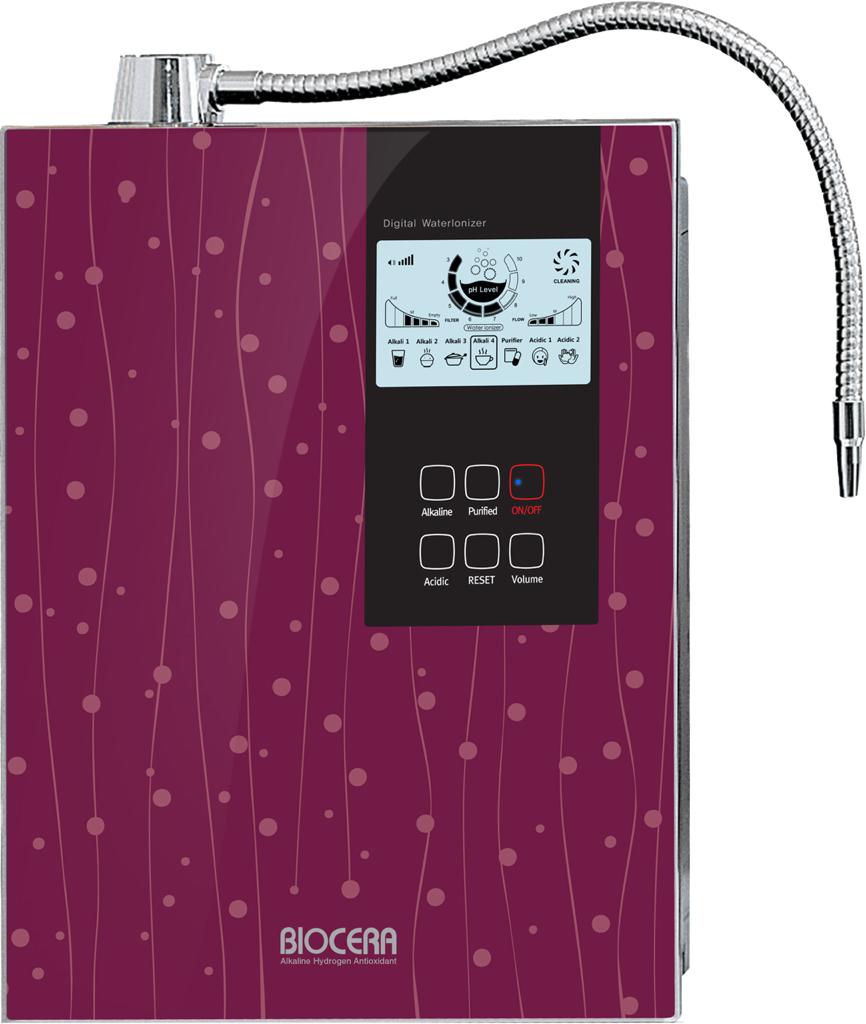 Benefits of Alkaline Water:
Why Alkonic Alkaline Water Ionizer Machine?
Alkonic is a Trusted Name in India, Guarantee's Lifetime Serviceability.
We have Branch Office and Authorized Service Center in Mumbai.
We do not deal with Brokers and Commission Agents.
We provide doorstep services within 12 Hours of Complain.
Our product is with Advanced Technology and Zero Maintenance.
Protect your family with one of the best water Ionizer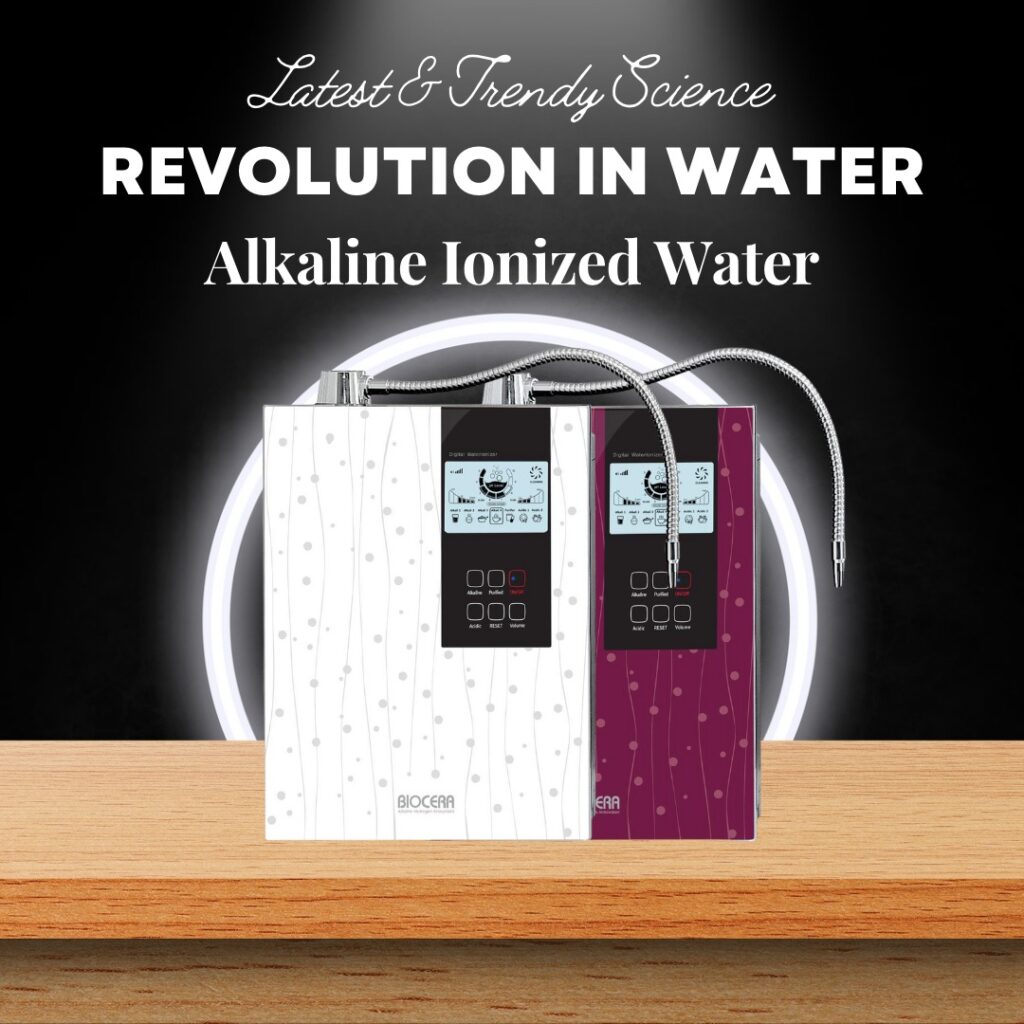 Alkonic - Water Beyond Purity
Suit Your Specific Needs And Budget
At Alkonic, we offer a wide range of Alkaline Water Ionizers to suit your specific needs and budget. Our products are made from high-quality materials and come with a warranty to ensure your complete satisfaction.
If you're ready to experience the many benefits of alkaline water, contact us today to learn more about our products and services. Our team of experts is always here to answer your questions and help you choose the perfect Alkaline Water Ionizer for your home or office.
Frequently Asked Questions
Yes, We from Alkonic Provides- Biocera Alkaline Water Ionizer in Mumbai. We are dedicated to delivering high-quality products to our customers, and we serve all areas of Mumbai.
Alkonic's Alkaline Water Ionizers provide a range of health benefits, including improved hydration, detoxification, improved digestion, and improved immunity & Helps in Controlling and Curing many Diseases. The ionizers use an electrolysis process to separate tap water into alkaline and acidic components, resulting in clean, great-tasting alkaline water for drinking and cooking.
You can schedule a demo of an Alkonic Alkaline Water Ionizer by calling us or filling out our book a demo form on our website. One of our agents will then contact you to schedule a suitable time to come to your home with an ionizer and give you a demonstration.
We offer 24*7 Sales & Service Support for our Alkonic Alkaline Water Ionizers in Mumbai. Our branch in Mumbai has a team of experts who are always available to assist you with any questions or concerns you may have about our products or services. You can contact us at any time for support.